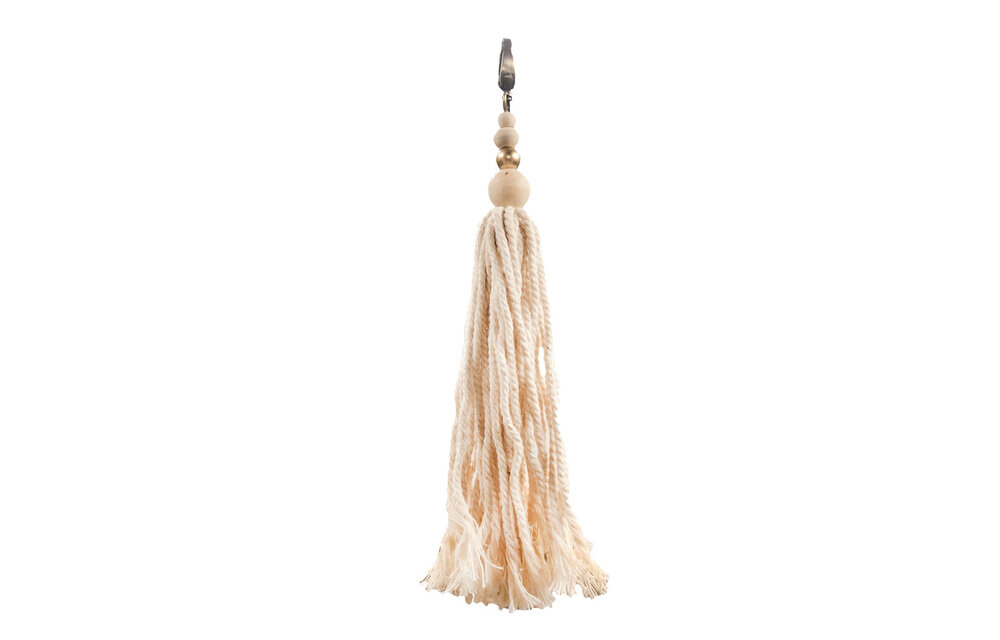 Boho luxury with a touch of coast with this beautiful keychain decorated withwooden pearls and finished with cotton fringes. Hang on a wall hook in your entry, over a door knob, at a curtain, use for styling or hang on our metal key chain holder, also ava...
Vandaag besteld, morgen in huis
Gratis verzending vanaf 80 euro
Gratis retourneren
Niet goed? Geld terug!